Trivia Night!
BROUGHT TO YOU BY BOOSTERS AND PTC
Thank you to everyone who attended Trivia Night this year! We'll see you in 2024!
We kept the tradition alive by hosting virtually (via Zoom). 
LT Trivia Night details
Do you have a really smart second-cousin-once-removed in Omaha? Have her sign up and join your team. The virtual nature this year allows you to include remote friends and family.  
Given the virtual nature of the event, we will be invoking the "honor system" that people won't use the internet to research answers.
The money raised helps fund the LT programs, clubs and events supported by the LT PTC and LT Boosters. Thank you!
Prior to the event, each team should have selected a captain and a (creative!) name. The captain will be the one person responsible for submitting the team's answers. The process is straight-forward and will be explained during the event by the MC.
Also prior to the event, you will receive an email with the link for the event. When you log in, you will enter your team's name. This allows us to create a breakout room for each team.
When the game starts, the MC will present the questions for the current round and then transport everyone to their team's breakroom where you'll decide on your answers and have your captain submit them. We'll do that for ~5 rounds.
This year's winning team will enjoy the high coveted "bragging rights" until they defend their title in 2024.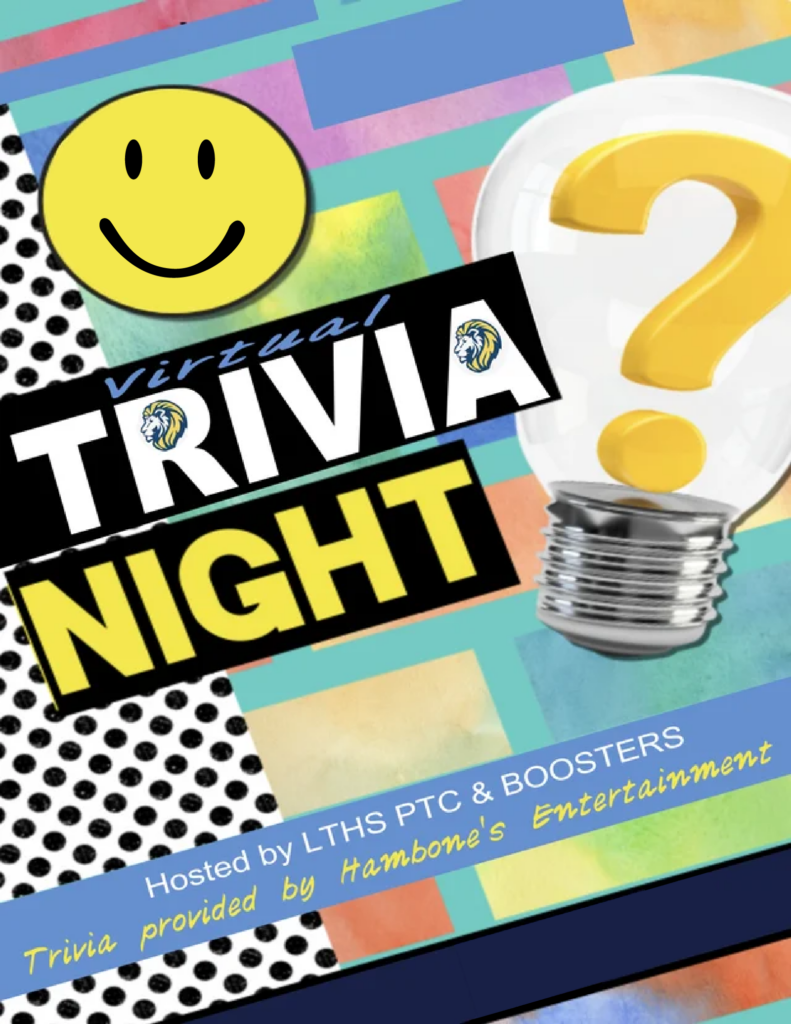 Trivia Raffles
We usually run a couple of raffles:
LT Parking Spot Raffle: (2) LT campus parking spots for the 23-24 school year
50/50 Spit the Pot
Wagon of Wine
Winners will be selected during Trivia Night. You do not need to be a trivia night participant to purchase and win a raffle!
Please note, because of logistics, raffle tickets will not be sold during the trivia event. Please purchase ahead of time here.
If you have any questions, email us here.
We hope you'll join the fun!